Beijing Translation Services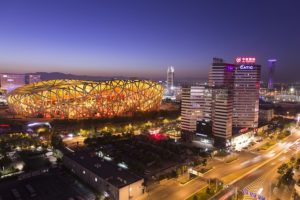 We provide fast professional translation services in Beijing in over 60 languages.
Many of our clients are pleasantly surprised at how easy it is to get professional translations from a trusted Australian based translation company managed by bilingual Mandarin-English speaking managers. To begin, email your documents to enquiry@tnfast.com for a fast quote.
Beijing Translator Services
Financial Translation Services for Beijing
Examples of documents we translate:
Account Books
Accounting Rules and Regulations
Annual Reports
Asset Appraisal Reports
Auditor's Reports
Claims and Invoice Translation
Financial Accounting
Financial Products
Financial Statements
Fund Fact Sheets
Mergers and Acquisitions
Monthly Fund Reports
Insurance Claims Reports
Insurance Policies
Investment Write-ups
Investor Updates
IPO Advertisements
IPO Prospectus
Receipts Translation
Translation for Book-keeping
Personal Document Translation Services for Beijing
Academic transcript translation
Birth certificate translation
Bank statement translation
Company record translation
Divorce certificate translation
Death certificate translation
Diploma and degree translation
ID and passport translation
Marriage certificate translation
Name change certificate translation
Beijing Legal Translation Services
All our legal translators are senior translators with BA or MA qualifications, with more than 10 years' experience in translation. Most of our translators also hold formal translation accreditation separate to their university qualifications.
Through the years, we have built a core team of trusted translators and removed the less ideal candidates, based on qualities such as honesty, meticulousness and positive work ethics. With this, we have the confidence to support our clients with quality translation delivery.
Legal Contract Translation
Document translation for Banking Finance and Securities
Document translation for Civil Litigation and Arbitration
Document translation for Conveyancing and Bank Loan Application
Monetary transaction records translation
Inventory and accounts translation
Business Proposals and Merger Report Translation
Intellectual Property translation
Translate Wills and Trusts
Death Certificate Translation
Migration Translation Services
Our certified translation services are suitable for visa application use in Singapore, Australia and New Zealand.
What you will get for certified document translations
An official cover letter for your translations and certification from the company representative. Translations will also contain the company letter head.
Fast Document Translations
Apprenticeship certificate translations
Auditor's report and financial report translations
Certificate of good conduct translations
Coroner report translations
Email translations
Employment reference translations
Export permit translations
Identity card translations
Import permit translations
Journeyman certificate translations
Letter and card translations
Master tradesman certificate translations
Migration document translations
Motorcycle licence translations
Name-change certificate translations
Penal clearance certificate translations
Power of attorney translations
Property title, deeds and transfers
Receipts and Invoice translations
Resume translations
Statutory declaration translations
Technical manuals or instruction booklet
Visa document translations
Urgent or fast translation services
For fast and professional document translations, submit your documents for a fast quote.
About Beijing
Beijing (Chinese: 北京; pinyin: Běijīng) is the capital of the People's Republic of China and one of the most populous cities in the world, with a total population of 21,150,000 as of 2013. The city proper is the 3rd most populous in the world. The metropolis, located in northern China, is governed as a direct-controlled municipality under the national government with 16 urban, suburban, and rural districts. Beijing Municipality is surrounded by Hebei Province with the exception of neighboring Tianjin Municipality to the southeast; together the three divisions form the Jingjinji metropolitan region and the national capital region of China.
Beijing is the second largest Chinese city by urban population after Shanghai and is the nation's political, cultural and educational center. It is home to the headquarters of most of China's largest state-owned companies, and is a major hub for the national highway, expressway, railway, and high-speed rail networks. The Beijing Capital International Airport is the second busiest in the world by passenger traffic.
The city's history dates back three millennia. As the last of the Four Great Ancient Capitals of China, Beijing has been the political center of the country for much of the past eight centuries. The city is renowned for its opulent palaces, temples, parks, gardens, tombs, walls and gates, and its art treasures and universities have made it a center of culture and art in China. Encyclopædia Britannica notes that "few cities in the world have served for so long as the political headquarters and cultural centre of an area as immense as China." Beijing has seven UNESCO World Heritage Sites – the Forbidden City, Temple of Heaven, Summer Palace, Ming Tombs, Zhoukoudian, Great Wall, and the Grand Canal.