Brisbane Translation Services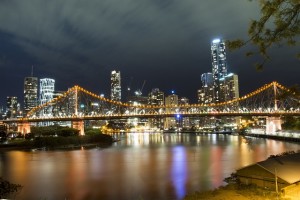 Get professional translation services in Brisbane, with certified (NAATI) translators delivering document translations for migration, passport application or other official use.
For our clients in Brisbane, we are able to provide fast and professional translation services for all types of documents. Our (NAATI) certified document translations have a 100% acceptance rate for Australia migration and visa application purposes.
We are able to translate all languages including Chinese, Arabic, German, French, Japanese, Hindi, Punjabi, Persian, Indonesian, Malay, Spanish, Russian and Greek.
How much does your Brisbane translator service cost?
As a general guide, prices for standard documents such as driver's license, birth certificates and marriage certificate start from $65. For non-standard documents, prices are based on per word and urgency. Once you submit your documents for review, we will reply to you usually within the hour with a quote and instructions for payment to proceed.
Do you provide translations for businesses, as well as for individuals?
Our Brisbane translation services are available to everyone. We provide translations for immigration documents for visa and citizenship application purposes, as well as for Brisbane businesses, and Brisbane government departments that require professional Brisbane translation services.
Brisbane Personal Document Translation Services
Brisbane Birth certificate translation
Brisbane Passport translation
Brisbane Marriage certificate translation
Brisbane Divorce certificate translation
Brisbane Death certificate translation
Brisbane Diploma and degree translation
Brisbane Academic transcript translation
Brisbane Driving license translation
Brisbane Legal translation service
Brisbane Financial translation service
Bank statement translation
Company record translation
Brisbane Translator Services
Certified document translations for legal or immigration use in Brisbane will contain the NAATI accredited translator's stamp and signature. If the translations are for overseas use, we can provide the company letter head and cover letter signed by a company representative.
Brisbane NAATI Translators
Apprenticeship certificate translations
Auditor's report and financial report translations
Certificate of good conduct translations
Coroner report translations
Email translations
Employment reference translations
Export permit translations
Identity card translations
Import permit translations
Journeyman certificate translations
Letter and card translations
Master tradesman certificate translations
Migration document translations
Motorcycle licence translations
Name-change certificate translations
Penal clearance certificate translations
Power of attorney translations
Property title, deeds and transfers
Receipts and Invoice translations
Resume translations
Statutory declaration translations
Technical manuals or instruction booklet
Visa document translations
Urgent or fast translation services
About Brisbane
Brisbane, capital of Queensland, is a big, modern city set on the Brisbane River. It is in the southeast corner of Queensland.
Clustered in its South Bank cultural precinct are institutions including Queensland Museum and Sciencentre, with noted interactive exhibitions, and Queensland Gallery of Modern Art, among Australia's major contemporary art museums. Looming over the city is Mt. Coot-tha, site of sprawling Brisbane Botanic Gardens, with panoramic views from its summit.