Czech translation services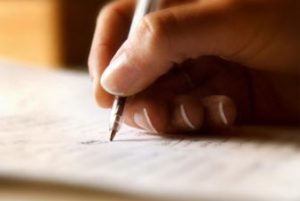 NAATI translators for fast Czech translation services. Our certified Czech <> English document translation services are accepted for migration, business and legal purposes.
NAATI Czech Translator
We are familiar with the certification required in different countries and provide English <> Czech translations suitable for visa applications, migration and legal purposes. Even when it is not required, certification gives added assurance and confidence to customers of the quality of the translation. If you need NAATI certified translations or official certified translation from a translation company, we are able to provide these services with a 100% acceptance guarantee.
Czech <> English translations
Apprenticeship certificate translations
Auditor's report and financial report translations
Certificate of good conduct translations
Coroner report translations
Email translations
Employment reference translations
Export permit translations
Identity card translations
Import permit translations
Journeyman certificate translations
Letter and card translations
Master tradesman certificate translations
Migration document translations
Motorcycle licence translations
Name-change certificate translations
Penal clearance certificate translations
Power of attorney translations
Property title, deeds and transfers
Receipts and Invoice translations
Resume translations
Statutory declaration translations
Technical manuals or instruction booklet
Visa document translations
Urgent or fast translation services
Get a quote for you Czech <> English translation services. Popular requests: Czech translator for birth certificate translation, Czech translator for marriage certificate translation, Czech translator for passport translation, Czech translator for degree translation, Czech certified translator and Czech NAATI translator.