Austin Translation Services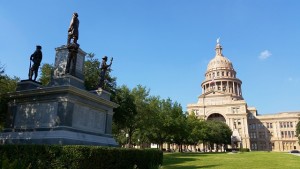 We provide fast document translation services in Austin. Many of our clients are pleasantly surprised at how easy it is to submit their documents from the comfort of their homes. Submit your documents online for a quick quote, pay securely online and receive the certified document translations within 48 hours.
To begin, email your documents to enquiry@tnfast.com for a fast quote.
Austin Translator Services
All our native speaking translators are certified translators providing fast translation services.
Fast Document Translations
Apprenticeship certificate translations
Auditor's report and financial report translations
Certificate of good conduct translations
Coroner report translations
Email translations
Employment reference translations
Export permit translations
Identity card translations
Import permit translations
Journeyman certificate translations
Letter and card translations
Master tradesman certificate translations
Migration document translations
Motorcycle licence translations
Name-change certificate translations
Penal clearance certificate translations
Power of attorney translations
Property title, deeds and transfers
Receipts and Invoice translations
Resume translations
Statutory declaration translations
Technical manuals or instruction booklet
Visa document translations
Urgent or fast translation services
For fast and professional document translations, submit your documents for a fast quote.
About Austin
Austin, on the eastern edge of Texas Hill Country, is not only the state capital, but lays claim to being the "live music capital of the world." It's also a center for film and home to the University of Texas and Formula 1's Circuit of the Americas raceway. Its abundant parks and lakes are popular for hiking, biking, swimming, boating and other outdoor pursuits.