Houston Translation Services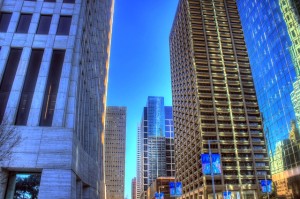 We provide fast document translation services in Houston. Many of our clients are pleasantly surprised at how easy it is to submit their documents from the comfort of their homes.
To begin, email your documents to enquiry@tnfast.com for a fast quote.
Houston Translator Services
Financial Translation Services for Houston
Examples of documents we translate:
Account Books
Accounting Rules and Regulations
Annual Reports
Asset Appraisal Reports
Auditor's Reports
Claims and Invoice Translation
Financial Accounting
Financial Products
Financial Statements
Fund Fact Sheets
Mergers and Acquisitions
Monthly Fund Reports
Insurance Claims Reports
Insurance Policies
Investment Write-ups
Investor Updates
IPO Advertisements
IPO Prospectus
Receipts Translation
Translation for Book-keeping
Personal Document Translation Services for Houston /h2>

Birth certificate translation
ID and passport translation
Marriage certificate translation
Divorce certificate translation
Death certificate translation
Diploma and degree translation
Academic transcript translation
Driving license translation
Bank statement translation
Company record translation
Adoption papers translation

Legal Translation Services for Houston
All our legal translators are senior translators with BA or MA qualifications, with more than 10 years' experience in translation. Most of our translators also hold formal translation accreditation separate to their university qualifications.
Through the years, we have built a core team of trusted translators and removed the less ideal candidates, based on qualities such as honesty, meticulousness and positive work ethics. With this, we have the confidence to support our clients with quality translation delivery.
Fast Document Translations

Apprenticeship certificate translations
Auditor's report and financial report translations
Certificate of good conduct translations
Coroner report translations
Email translations
Employment reference translations
Export permit translations
Identity card translations
Import permit translations
Journeyman certificate translations
Letter and card translations
Master tradesman certificate translations
Migration document translations
Motorcycle licence translations
Name-change certificate translations
Penal clearance certificate translations
Power of attorney translations
Property title, deeds and transfers
Receipts and Invoice translations
Resume translations
Statutory declaration translations
Technical manuals or instruction booklet
Visa document translations
Urgent or fast translation services

For fast and professional document translations, submit your documents for a fast quote.

About Houston

Houston is a sprawling metropolis in Texas, extending to Galveston Bay. It's closely linked with the Space Center Houston, the coastal visitor center at NASA's astronaut training and flight control complex. The city's relatively compact Downtown includes the Theater District, home to the renowned Houston Grand Opera, and the Historic District, which pairs 19th-century architecture with trendy restaurants.