Los Angeles Translation Services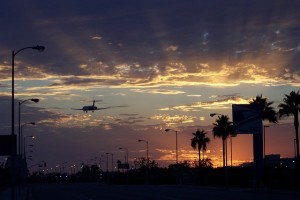 We provide fast document translation services in Los Angeles. Many of our clients are pleasantly surprised at how easy it is to submit their documents from the comfort of their homes.
Most documents of 1-3 pages are ready within 48 hours.
Managing dozens of small to large projects daily from start to completion, our client managers are highly efficient. To begin, simply use the form on this page to submit your documents for a quick quote.
What you will get for certified document translations
The stamped translations will contain a certification statement of accuracy on our company letter head.
Languages We Translated
Fast Document Translations
Examples of documents we translate:

Apprenticeship certificate translations
Auditor's report and financial report translations
Certificate of good conduct translations
Coroner report translations
Email translations
Employment reference translations
Export permit translations
Identity card translations
Import permit translations
Journeyman certificate translations
Letter and card translations
Master tradesman certificate translations
Migration document translations
Motorcycle licence translations
Name-change certificate translations
Penal clearance certificate translations
Power of attorney translations
Property title, deeds and transfers
Receipts and Invoice translations
Resume translations
Statutory declaration translations
Technical manuals or instruction booklet
Visa document translations
Urgent or fast translation services
About Los Angeles
Los Angeles is a sprawling Southern California city famed as the center of the nation's film and television industry. Not far from its iconic Hollywood sign, studios such as Paramount Pictures, Universal and Warner Brothers offer behind-the-scenes tours. On Hollywood Boulevard, TCL Chinese Theater displays celebrities' hand- and footprints, the Walk of Fame honors thousands of luminaries and vendors sell maps to stars' homes.
Nicknamed the City of Angels, Los Angeles is a global city with a diverse economy in entertainment, culture, media, fashion, science, sports, technology, education, medicine and research. It has been ranked sixth in the Global Cities Index and 9th Global Economic Power Index. The city is home to renowned institutions covering a broad range of professional and cultural fields and is one of the most substantial economic engines within the United States. The Los Angeles combined statistical area (CSA) has a gross metropolitan product (GMP) of $831 billion (as of 2008), making it the third-largest in the world, after the Greater Tokyo and New York metropolitan areas. Los Angeles includes Hollywood and leads the world in the creation of television productions, video games, and recorded music; it is also one of the leaders in motion picture production.