Hanoi Translation Services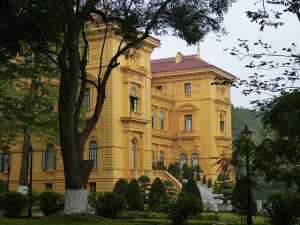 We provide fast document translation services for Hanoi, Vietnam. Many of our clients are pleasantly surprised at how easy it is to submit their documents from the comfort of their homes. Submit your documents online for a quote, pay securely online and receive the certified document translations within 48 hours.
Managing dozens of small to large projects daily from start to completion, our client managers are highly efficient. They are also experienced professionals with the relevant knowledge in the translation industry. We are familiar with the right certifications across 60+ languages.
All our native Vietnamese speaking translators are certified translators.
What you will get for certified document translations
Certified translations will contain an accredited translator's stamp, our translation company's certified stamp and company letter head on each page of translation. Depending on the target audience, the complexity of the document and the target language, a native translator from South East Asia or Australia or the US will be chosen.
Vietnamese <> English Document Translations
Apprenticeship certificate translations
Auditor's report and financial report translations
Certificate of good conduct translations
Coroner report translations
Email translations
Employment reference translations
Export permit translations
Identity card translations
Import permit translations
Journeyman certificate translations
Letter and card translations
Master tradesman certificate translations
Migration document translations
Motorcycle licence translations
Name-change certificate translations
Penal clearance certificate translations
Power of attorney translations
Property title, deeds and transfers
Receipts and Invoice translations
Resume translations
Statutory declaration translations
Technical manuals or instruction booklet
Visa document translations
Urgent or fast translation services
For fast and professional document translations, submit your documents for a fast quote.
About Hanoi
Hanoi, the capital of Vietnam, is known for its centuries-old architecture and a rich culture with Southeast Asian, Chinese and French influences. At its heart is the chaotic Old Quarter, where the narrow streets are roughly arranged by trade. There are many little temples, including Bach Ma, honoring a legendary horse, plus Dong Xuan market, selling household goods and street food. The city lies on the right bank of the Red River. Hanoi is 1,760 km (1,090 mi) north of Ho Chi Minh City and 120 km (75 mi) west of Hai Phong city. The city has witnessed 9% growth in the last 10 years and among the highest GDP per capita in Vietnam.
Modern Hanoi
On May 29, 2008, it was decided that Hà Tây Province, Vĩnh Phúc Province's Mê Linh District and 4 communes of Lương Sơn District, Hòa Bình Province be merged into the metropolitan area of Hanoi from August 1, 2008. Hanoi's total area then increased to 334,470 hectares in 29 subdivisions with the new population being 6,232,940., effectively tripling its size. The Hanoi Capital Region (Vùng Thủ đô Hà Nội), a metropolitan area covering Hanoi and 6 surrounding provinces under its administration, will have an area of 13,436 square kilometres (5,188 sq mi) with 15 million people by 2020Hanoi has experienced a rapid construction boom recently. Skyscrapers, popping up in new urban areas, have dramatically changed the cityscape and have formed a modern skyline outside the old city. In 2015, Hanoi is ranked # 39 by Emporis in the list of world cities with most skyscrapers over 100 m; its two tallest buildings are Hanoi Landmark 72 Tower (336m, tallest in Vietnam and second tallest in south-east Asia after Malaysia's Petronas Twin Towers) and Hanoi Lotte Center (272m, also second tallest in Vietnam).