NAATI translation services for Hobart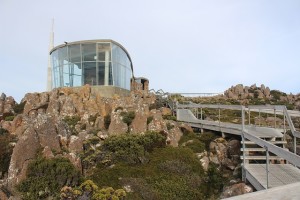 Get certified Hobart translation services by NAATI translators. We provide professional NAATI certified translation services for Hobart, with a 100% guarantee on all document translations required for immigration to Australia.
Our professional translators and DTP team are ready to assist you for any translation or typesetting project. We are experts in multi-language marketing translations (for brochures / flyers), certified legal translations and large technical translations.
We are able to translate all languages including Chinese, Arabic, German, French, Japanese, Hindi, Punjabi, Persian, Indonesian, Malay, Spanish, Russian and Greek.
For our clients in Hobart, we provide experienced translators for over 60 languages, and an expert DTP team. We are able to provide fast and professional translation and typesetting services for all types of documents. Our NAATI certified document translations have a 100% acceptance rate for Australia migration and visa application purposes.
How much does your Hobart translator service cost?
As a general guide, prices for standard documents such as driver's license, birth certificates and marriage certificate start from $65. For non-standard documents, prices are based on per word and urgency. Once you submit your documents for review, we will reply to you usually within the hour with a quote and instructions for payment to proceed.
Do you provide translations for businesses, as well as for individuals?
Our Hobart translator services are available to everyone. We provide translations for immigration documents for visa and citizenship application purposes, as well as for Hobart businesses, and Hobart government departments that require professional Hobart translation services.
Hobart Translator Services
What you will get for certified document translations
Certified document translations will contain the NAATI accredited translator's stamp and signature. If the translations are for overseas use, we can provide the company letter head and cover letter signed by a company representative.
Document translation services in Hobart
Get fast translation services in Hobart, with experienced translators and proofreaders to ensure your documents are translated on time and with great precision.

Apprenticeship certificate translations
Auditor's report and financial report translations
Certificate of good conduct translations
Coroner report translations
Email translations
Employment reference translations
Export permit translations
Identity card translations
Import permit translations
Journeyman certificate translations
Letter and card translations
Master tradesman certificate translations
Migration document translations
Motorcycle licence translations
Name-change certificate translations
Penal clearance certificate translations
Power of attorney translations
Property title, deeds and transfers
Receipts and Invoice translations
Resume translations
Statutory declaration translations
Technical manuals or instruction booklet
Visa document translations
Urgent or fast translation services
About Hobart
Hobart, capital of Tasmania, sits on the River Derwent off the coast of Australia. At its fashionable Salamanca Place, old sandstone warehouses host galleries and cafes, and a popular market is held on Saturdays. Nearby is Battery Point, a historic district with narrow lanes and colonial-era cottages. The city's backdrop is 1,270m-high Mt. Wellington, a hiking and cycling destination offering sweeping views.
Although Hobart itself rarely receives snow during the winter (the city's geographic position keeps temperatures from plummeting far below zero), the adjacent Mount Wellington is often seen with a snowcap. Mountain snow covering has also been known to occur during the other seasons. During the 20th century, the city itself has received snowfalls at sea level on average only once every 15 years; however, outer suburbs lying higher on the slopes of Mount Wellington receive snow more often, owing to cold air masses arriving from Antarctica coupled with them resting at higher altitude. These snow-bearing winds often carry on through Tasmania and Victoria to the Snowy Mountains in northern Victoria and southern New South Wales.