New Orleans Translation Services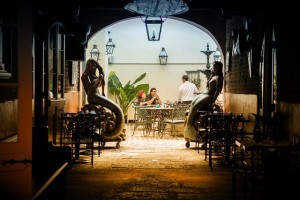 We provide fast document translation services in New Orleans. Many of our clients are pleasantly surprised at how easy it is to submit their documents from the comfort of their office or home. Submit your documents online for a quick quote, pay securely online and receive the certified document translations within 48 hours.
Managing dozens of small to large projects daily from start to completion, our client managers are highly efficient. They are also experienced professionals with the relevant knowledge in the translation industry. We are familiar with the right certifications across 60+ languages.
All our native speaking translators are certified translators providing fast translation services. To begin, email your documents to enquiry@tnfast.com for a fast quote.
New Orleans Translator Services
Fast Document Translations
Apprenticeship certificate translations
Auditor's report and financial report translations
Certificate of good conduct translations
Coroner report translations
Email translations
Employment reference translations
Export permit translations
Identity card translations
Import permit translations
Journeyman certificate translations
Letter and card translations
Master tradesman certificate translations
Migration document translations
Motorcycle licence translations
Name-change certificate translations
Penal clearance certificate translations
Power of attorney translations
Property title, deeds and transfers
Receipts and Invoice translations
Resume translations
Statutory declaration translations
Technical manuals or instruction booklet
Visa document translations
Urgent or fast translation services
For fast and professional document translations, submit your documents for a fast quote.
About New Orleans
New Orleans is a Louisiana city on the Mississippi River, near the Gulf of Mexico. Nicknamed the "Big Easy," it's known for its round-the-clock nightlife, vibrant live-music scene and spicy, singular cuisine reflecting its history as a melting pot of French, African and American cultures. Embodying its festive spirit is Mardi Gras, the late-winter carnival famed for raucous costumed parades and public partying.