Polish translation services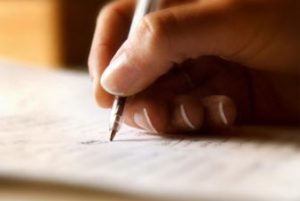 We provide fast Polish translation services by NAATI certified Polish translators. Our certified document translation services are accepted for migration, business and legal purposes.
NAATI Polish Translator
We are familiar with the certification required in different countries and provide English <> Polish translations suitable for visa applications, migration and legal purposes. Even when it is not required, certification gives added assurance and confidence to customers of the quality of the translation. If you need NAATI certified translations or official certified translation from a translation company, we are able to provide these services with a 100% acceptance guarantee.
English <> Polish Translator

Apprenticeship certificate translations
Auditor's report and financial report translations
Certificate of good conduct translations
Coroner report translations
Email translations
Employment reference translations
Export permit translations
Identity card translations
Import permit translations
Journeyman certificate translations
Letter and card translations
Master tradesman certificate translations
Migration document translations
Motorcycle licence translations
Name-change certificate translations
Penal clearance certificate translations
Power of attorney translations
Property title, deeds and transfers
Receipts and Invoice translations
Resume translations
Statutory declaration translations
Technical manuals or instruction booklet
Visa document translations
Urgent or fast translation services

Why choose us?

All the Polish translations carried out by highly professional and dedicated Polish translators.
Each Polish <> English translator is assigned specific documentation that they specialized in so they know the correct terminology and words used in the document.
We adhere to deadlines
100% acceptance rate for visa application purposes
Get a quick quote for Polish <> English translation services. Popular requests: Polish driving license translation, Polish translator for birth certificate translation, Polish translator for marriage certificate translation, Polish translator for passport translation, Polish translator for degree translation, Polish certified translator and Polish NAATI translator.
About the language
Polish is a Slavic language spoken primarily in Poland and the native language of the Poles. It belongs to the Lechitic subgroup of West Slavic languages. Polish is the official language of Poland, but it is also used throughout the world by Polish minorities in other countries. It is one of the official languages of the European Union. Its written standard is the Polish alphabet, which has 9 additions to the letters of the basic Latin script (ą, ć, ę, ł, ń, ó, ś, ź, ż). Polish is closely related to Kashubian, Lower Sorbian, Upper Sorbian, Czech and Slovak.
Although the Austrian, German and Russian administrations exerted much pressure on the Polish nation (during the 19th and early 20th centuries) following the Partitions of Poland, which resulted in attempts to suppress the Polish language, a rich literature has regardless developed over the centuries and the language currently has the largest number of speakers of the West Slavic group. It is also the second most widely spoken Slavic language, after Russian and just ahead of Ukrainian.
In history, Polish is known to be an important language, both diplomatically and academically in Central and Eastern Europe. Today, Polish is spoken by over 38.5 million people as their first language in Poland. It is also spoken as a second language in western parts of Belarus, Lithuania and Ukraine, as well as northern parts of the Czech Republic and Slovakia. Because of the emigration from Poland during different time periods, most notably after World War II, millions of Polish speakers can be found in countries such as Australia, Brazil, Canada, the United Kingdom and the United States. There are 40 million Polish language speakers around the world.