Shanghai Translation Services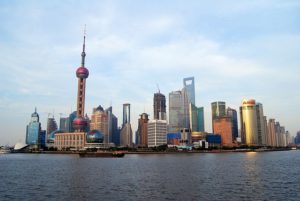 We provide fast professional translation services in Shanghai in over 60 languages.
Many of our clients are pleasantly surprised at how easy it is to get professional translations from a trusted Australian based translation company managed by bilingual Mandarin-English speaking managers. To begin, email your documents to enquiry@tnfast.com for a fast quote.
Shanghai Translator Services
Financial Translation Services for Shanghai
Examples of documents we translate:
Account Books
Accounting Rules and Regulations
Annual Reports
Asset Appraisal Reports
Auditor's Reports
Claims and Invoice Translation
Financial Accounting
Financial Products
Financial Statements
Fund Fact Sheets
Mergers and Acquisitions
Monthly Fund Reports
Insurance Claims Reports
Insurance Policies
Investment Write-ups
Investor Updates
IPO Advertisements
IPO Prospectus
Receipts Translation
Translation for Book-keeping
Personal Document Translation Services for Shanghai
Birth certificate translation
ID and passport translation
Marriage certificate translation
Divorce certificate translation
Death certificate translation
Diploma and degree translation
Academic transcript translation
Bank statement translation
Company record translation
Adoption papers translation
Shanghai Legal Translation Services
All our legal translators are senior translators with BA or MA qualifications, with more than 10 years' experience in translation. Most of our translators also hold formal translation accreditation separate to their university qualifications.
Through the years, we have built a core team of trusted translators and removed the less ideal candidates, based on qualities such as honesty, meticulousness and positive work ethics. With this, we have the confidence to support our clients with quality translation delivery.
Legal Contract Translation
Document translation for Banking Finance and Securities
Document translation for Civil Litigation and Arbitration
Document translation for Conveyancing and Bank Loan Application
Monetary transaction records translation
Inventory and accounts translation
Business Proposals and Merger Report Translation
Intellectual Property translation
Translate Wills and Trusts
Death Certificate Translation
What you will get for certified document translations
An official cover letter for your translations and certification from the company representative. Translations will also contain the company letter head.
Fast Document Translations
Apprenticeship certificate translations
Auditor's report and financial report translations
Certificate of good conduct translations
Coroner report translations
Email translations
Employment reference translations
Export permit translations
Identity card translations
Import permit translations
Journeyman certificate translations
Letter and card translations
Master tradesman certificate translations
Migration document translations
Motorcycle licence translations
Name-change certificate translations
Penal clearance certificate translations
Power of attorney translations
Property title, deeds and transfers
Receipts and Invoice translations
Resume translations
Statutory declaration translations
Technical manuals or instruction booklet
Visa document translations
Urgent or fast translation services
For fast and professional document translations, submit your documents for a fast quote.
About Shanghai
Shanghai is the most populous city in the People's Republic of China as well as the most populous city proper in the world. It is the second most populous of the four direct-controlled municipalities in China, with a population of more than 24 million as of 2014. It is a global financial center, and a transport hub with the world's busiest container port. Located in the Yangtze River Delta in East China, Shanghai sits on the south edge of the mouth of the Yangtze in the middle portion of the Chinese coast. The municipality borders the provinces of Jiangsu and Zhejiang to the north, south and west, and is bounded to the east by the East China Sea.
For centuries a major administrative, shipping, and trading town, Shanghai grew in importance in the 19th century due to European recognition of its favorable port location and economic potential. The city was one of five forced open to foreign trade following the British victory over China in the First Opium War while the subsequent 1842 Treaty of Nanking and 1844 Treaty of Whampoa allowed the establishment of the Shanghai International Settlement and the French Concession. The city then flourished as a center of commerce between east and west, and became the undisputed financial hub of the Asia Pacific in the 1930s. However, with the Communist Party takeover of the mainland in 1949, trade was reoriented to focus on socialist countries, and the city's global influence declined. In the 1990s, the economic reforms introduced by Deng Xiaoping resulted in an intense re-development of the city, aiding the return of finance and foreign investment to the city.
Shanghai is a popular tourist destination renowned for its historical landmarks such as The Bund, City God Temple and Yu Garden as well as the extensive Lujiazui skyline, many skyscrapers, and major museums including the Shanghai Museum and the China Art Museum. It has been described as the "showpiece" of the booming economy of mainland China.