Surabaya Translation Service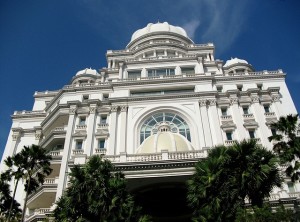 We provide professional professional document translation services for Surabaya.
Managing dozens of small to large projects daily from start to completion, our client managers are highly efficient. They are also experienced professionals with the relevant knowledge in the translation industry. We are familiar with the right certifications across 60+ languages.
All our native speaking translators are certified translators providing fast translation services. To begin, email your documents to enquiry@tnfast.com for a fast quote.
Surabaya Translator Services
Types of documents that we translate
Apprenticeship certificate translations
Auditor's report and financial report translations
Certificate of good conduct translations
Coroner report translations
Email translations
Employment reference translations
Export permit translations
Identity card translations
Import permit translations
Journeyman certificate translations
Letter and card translations
Master tradesman certificate translations
Migration document translations
Motorcycle licence translations
Name-change certificate translations
Penal clearance certificate translations
Power of attorney translations
Property title, deeds and transfers
Receipts and Invoice translations
Resume translations
Statutory declaration translations
Technical manuals or instruction booklet
Visa document translations
Urgent or fast translation services
Certified document translation services
We are familiar with the certification required in different countries and provide translation services suitable for visa applications, immigration and legal purposes. Even when it is not required, certification often gives quality assurance and confidence to customers. If you need NAATI certified translations or company certified translations, submit your documents for a quick quote. Our fast translation services delivers within 24 hours.
About Surabaya
Surabaya is a port city on the Indonesian island of Java. A vibrant, sprawling metropolis, it mixes modern skyscrapers with canals and buildings from its Dutch colonial past. It has a thriving Chinatown and an Arab Quarter whose Ampel Mosque dates to the 15th century. At the House of Sampoerna cigarette factory and museum, visitors can watch workers hand-roll high-end clove cigarettes.
The city is known as Kota Pahlawan "city of heroes" due to the importance of the Battle of Surabaya in galvanizing Indonesian and international support for Indonesian independence during the Indonesian National Revolution. Surabaya was once the largest city in Dutch East Indies and virtually the center of trading in the nation, exceeding those of Batavia, competing with the likes of Singapore and Hong Kong.