We provide NAATI accredited Tamworth translation services. Our certified translators provide high quality and affordable translations. Most personal documents are translated by certified translators within 2 working days, and express postage option is available.
NAATI Translators for Tamworth
Apprenticeship certificate translations
Auditor's report and financial report translations
Certificate of good conduct translations
Coroner report translations
Email translations
Employment reference translations
Export permit translations
Identity card translations
Import permit translations
Journeyman certificate translations
Letter and card translations
Master tradesman certificate translations
Migration document translations
Motorcycle licence translations
Name-change certificate translations
Penal clearance certificate translations
Power of attorney translations
Property title, deeds and transfers
Receipts and Invoice translations
Resume translations
Statutory declaration translations
Technical manuals or instruction booklet
Visa document translations
Urgent or fast translation services
Tamworth document translation services
Certified document translations will contain the NAATI accredited translator's stamp and signature. You will get to preview the ecopy of the translations before we post to your given address.
About Tamworth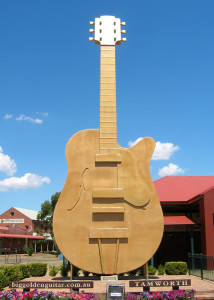 Tamworth is a city in the New England region of New South Wales, Australia. Straddling the Peel River, Tamworth is the major regional centre for the New England region and is in the local government area of Tamworth Regional Council. Approximately 318 km (198 mi) from the Queensland border, the city is located almost midway between Brisbane and Sydney, the two largest cities on the Australian east coast. In 2010, Tamworth had an estimated population of 47,595 people. At the 2011 Census, the urban centre of Tamworth had a population of 36,131.
Tamworth is famous as the "Country Music Capital of Australia", annually hosting the Tamworth Country Music Festival in late January; the second biggest country music festival in the world. The city is recognised as the "National Equine Capital of Australia" because of the high number of equine events held in the city and the construction of the world class Australian Equine and Livestock Events Centre, the biggest of its kind in the Southern Hemisphere.
For fast migration document translation services in Tamworth or anywhere else in Australia, submit your documents via our form for a quick quote.