Ukrainian translation services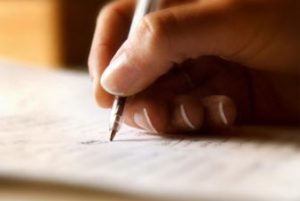 Get fast NAATI Ukrainian translator for certified document translation services accepted for migration, business and legal purposes.
NAATI Ukrainian Translator
We are familiar with the certification required in different countries and provide English <> Ukrainian translations suitable for visa applications, migration and legal purposes.
Certified Ukrainian translation gives added assurance and confidence to customers of the quality of the translation. If you need NAATI certified translations or official certified translation from a translation company, we are able to provide these services with a 100% acceptance guarantee.
Ukrainian <> English translations
Apprenticeship certificate translations
Auditor's report and financial report translations
Certificate of good conduct translations
Coroner report translations
Email translations
Employment reference translations
Export permit translations
Identity card translations
Import permit translations
Journeyman certificate translations
Letter and card translations
Master tradesman certificate translations
Migration document translations
Motorcycle licence translations
Name-change certificate translations
Penal clearance certificate translations
Power of attorney translations
Property title, deeds and transfers
Receipts and Invoice translations
Resume translations
Statutory declaration translations
Technical manuals or instruction booklet
Visa document translations
Urgent or fast translation services
Why choose us?
All the Ukrainian translations carried out by highly professional and dedicated Ukrainian translators.
Each Ukrainian <> English translator is assigned specific documentation that they specialized in so they know the correct terminology and words used in the document.
We adhere to deadlines
100% acceptance rate for visa application purposes
Get a quick quote for Ukrainian <> English translation services.
About the Ukrainian language
Ukrainian Listeni/juːˈkreɪniən/ (українська мова ukrayins'ka mova) is an East Slavic language. It is the official state language of Ukraine and first of two principal languages of Ukrainians; it is one of the three official languages in the unrecognized state of Transnistria, the other two being Moldovan and Russian. Written Ukrainian uses a variant of the Cyrillic script (see Ukrainian alphabet).
Until the 20th century it was known in Russia as Little-Russian language (Russian: малорусский язык, малороссийский язык), while in Poland as Rusyn language or Ruthenian language (Polish: język rusiński).
The standard Ukrainian language is regulated by the National Academy of Sciences of Ukraine (NANU), particularly by its Institute for the Ukrainian Language, Ukrainian language-information fund, and Potebnya Institute of Language Studies. Lexically, the closest language to Ukrainian is Belarusian (84% of common vocabulary), followed by Polish (70%), Serbo-Croatian (68%), Slovak (66%) and Russian (62%). The Ukrainian language retains a degree of mutual intelligibility with Belarusian and Russian.