Indonesian translation services
We provide fast Indonesian translation services by professional and certified translators. Our certified document translation services are accepted for migration, business and legal purposes.
Indonesian Financial Translation Services
Examples of documents we translate:
Account Books
Accounting Rules and Regulations
Annual Reports
Asset Appraisal Reports
Auditor's Reports
Claims and Invoice Translation
Financial Accounting
Financial Products
Financial Statements
Fund Fact Sheets
Mergers and Acquisitions
Monthly Fund Reports
Insurance Claims Reports
Insurance Policies
Investment Write-ups
Investor Updates
IPO Advertisements
IPO Prospectus
Receipts Translation
Translation for Book-keeping
Indonesian Personal Document Translation Services
Indonesian Birth certificate translation
ID and passport translation
Indonesian Marriage certificate translation
Indonesian Divorce certificate translation
Death certificate translation
Indonesian Diploma and degree translation
Indonesian Academic transcript translation
Indonesian Driving license translation
Bank statement translation
Company record translation
Adoption papers translation
Indonesian Legal Translation Services
All our legal Indonesian to English translators are senior translators with BA or MA qualifications, with more than 10 years' experience in translation. Most of our translators also hold formal translation accreditation separate to their university qualifications.
Legal Contract Translation
Document translation for Banking Finance and Securities
Document translation for Civil Litigation and Arbitration
Document translation for Conveyancing and Bank Loan Application
Monetary transaction records translation
Inventory and accounts translation
Business Proposals and Merger Report Translation
Intellectual Property translation
Translate Wills and Trusts
Death Certificate Translation
Certified Indonesian document translations
If you need NAATI certified translations or official certified translation from a translation company, we are able to provide these services with a 100% acceptance guarantee.
We Regularly Provide Certified Translation For:
Apprenticeship certificate translations
Auditor's report and financial report translations
Certificate of good conduct translations
Coroner report translations
Email translations
Employment reference translations
Export permit translations
Identity card translations
Import permit translations
Journeyman certificate translations
Letter and card translations
Master tradesman certificate translations
Migration document translations
Motorcycle licence translations
Name-change certificate translations
Penal clearance certificate translations
Power of attorney translations
Property title, deeds and transfers
Receipts and Invoice translations
Resume translations
Statutory declaration translations
Technical manuals or instruction booklet
Visa document translations
Urgent or fast translation services
Why choose us?
All the Indonesian translations carried out by highly professional and dedicated Indonesian translators.
Each Indonesian <> English translator is assigned specific documentation that they specialized in so they know the correct terminology and words used in the document.
We adhere to deadlines
100% acceptance rate for visa application purposes
Get a quick quote for Indonesian <> English translation services.
Recent Clients: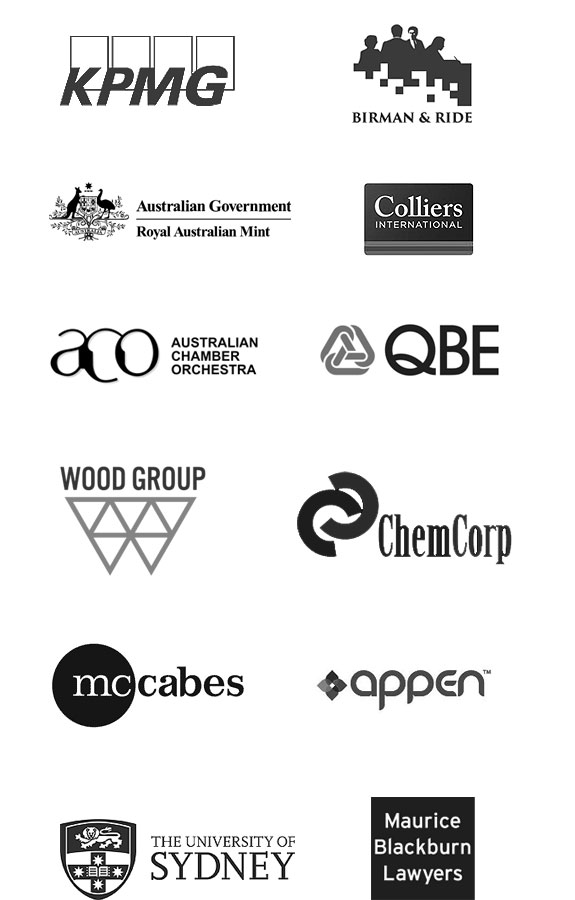 About the language
Indonesian (Bahasa Indonesia) is the official language of Indonesia. It is a standardized register of Malay, an Austronesian language that has been used as a lingua franca in the Indonesian archipelago for centuries. Most Indonesians also speak one of more than 700 indigenous languages.
Indonesia is the fourth most populous nation in the world (after China, India and the United States). Of its large population, the majority speak Indonesian, making it one of the most widely spoken languages in the world. Most Indonesians, aside from speaking the national language, are often fluent in another regional language (examples include Javanese, Sundanese and Madurese), which are commonly used at home and within the local community. Most formal education, and nearly all national media and other forms of communication, are conducted in Indonesian.
The Indonesian name for the language is Bahasa Indonesia (literally "the language of Indonesia"). This term is occasionally found in English, and additionally "Malay-Indonesian" is sometimes used to refer collectively to the standardized language of Indonesia (Bahasa Indonesia) and the Malay language of Malaysia, Brunei, and Singapore (Bahasa Melayu).