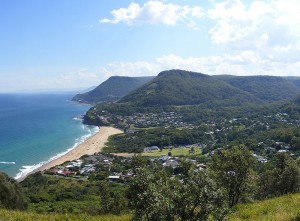 We provide professional NAATI certified Wollongong translation services, with most certified translations delivered within 2 business days. With a large team of experienced translators and an expert DTP team, we are ready to assist you with any translation or typesetting project.
For our clients in Wollongong, we provide experienced translators for over 60 languages, and an expert DTP team. We are able to provide fast and professional translation and typesetting services for all types of documents. Our NAATI certified document translations have a 100% acceptance rate for Australia migration and visa application purposes.
We are able to translate all languages including Chinese, Arabic, German, French, Japanese, Hindi, Punjabi, Persian, Indonesian, Malay, Spanish, Russian and Greek.
How much does your Wollongong translator service cost?
As a general guide, prices for standard documents such as driver's license, birth certificates and marriage certificate start from $65. For non-standard documents, prices are based on per word and urgency. Once you submit your documents for review, we will reply to you usually within the hour with a quote and instructions for payment to proceed.
Do you provide translations for businesses, as well as for individuals?
Our Wollongong translator services are available to everyone. We provide translations for immigration documents for visa and citizenship application purposes, as well as for Wollongong businesses, and Wollongong government departments that require professional Wollongong translation services.
Wollongong Translation Services
Apprenticeship certificate translations
Auditor's report and financial report translations
Certificate of good conduct translations
Coroner report translations
Email translations
Employment reference translations
Export permit translations
Identity card translations
Import permit translations
Journeyman certificate translations
Letter and card translations
Master tradesman certificate translations
Migration document translations
Motorcycle licence translations
Name-change certificate translations
Penal clearance certificate translations
Power of attorney translations
Property title, deeds and transfers
Receipts and Invoice translations
Resume translations
Statutory declaration translations
Technical manuals or instruction booklet
Visa document translations
Urgent or fast translation services
(NAATI) Certified Translations for Wollongong
Certified document translations will contain the NAATI accredited translator's stamp and signature. Email us your documents to get a quote, estimated completion time and payment instructions to begin.
About Wollongong
The Wollongong metropolitan area extends from Helensburgh in the north to Shell Cove in the south. It sits within the Wollongong Statistical District, which covers the local authority areas of Wollongong, Shellharbour and Kiama, extending from the town of Helensburgh in the north to Gerroa in the south Geologically, the city is located in the south-eastern part of the Sydney basin, which extends from Newcastle to Nowra.
Wollongong is noted for its heavy industry, its port activity and the quality of its physical setting, occupying a narrow coastal plain between an almost continuous chain of surf beaches and the cliffline of the rainforest-covered Illawarra escarpment. Wollongong has a long history of coalmining and industry. The city attracts many tourists each year, and is a regional centre for the South Coast fishing industry. The University of Wollongong has around 37,000 students and is internationally recognised.
For fast migration translation services in Wollongong or anywhere else in Australia, submit your documents via our form for a quick quote.