Sydney Professional Translation Services
We provide professional NAATI certified translation services for Sydney, with a 100% acceptance guarantee on all document translations required for immigration to Australia.
For our clients in Sydney, we provide experienced translators for over 60 languages, including Chinese, Arabic, German, French, Japanese, Hindi, Punjabi, Persian, Indonesian, Malay, Spanish, Russian and Greek.
Do you provide translations for businesses, as well as for individuals?
Our Sydney translator services are available to everyone. We provide translations for immigration documents for visa and citizenship application purposes, as well as for Sydney businesses, and Sydney government departments that require professional Sydney translation services.
Sydney Translator Services
What you will get for certified document translations
Certified document translations will contain the NAATI accredited translator's stamp and signature. If the translation is for overseas, we can also provide an official cover letter for your translations and certification stamp with signature from the company representative. The translations will also contain the company letter head.
Fast Document Translations
Apprenticeship certificate translations
Auditor's report and financial report translations
Certificate of good conduct translations
Coroner report translations
Email translations
Employment reference translations
Export permit translations
Identity card translations
Import permit translations
Journeyman certificate translations
Letter and card translations
Master tradesman certificate translations
Migration document translations
Motorcycle licence translations
Name-change certificate translations
Penal clearance certificate translations
Power of attorney translations
Property title, deeds and transfers
Receipts and Invoice translations
Resume translations
Statutory declaration translations
Technical manuals or instruction booklet
Visa document translations
Urgent or fast translation services
About Sydney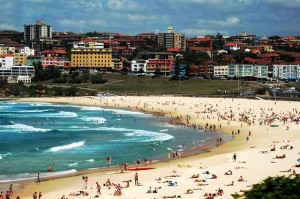 Sydney, capital of New South Wales and one of Australia's largest cities, is best known for its harbourfront Opera House, with a distinctive sail-like design. Massive Darling Harbour and Circular Quay are hubs of waterside life, with the towering, arched Harbour Bridge and esteemed Royal Botanic Gardens nearby. Sydney Tower's 268m glass viewing platform, the Skywalk, offers 360-degree views of the city, harbour and suburbs. Get fast translation services in Sydney!