Melbourne Professional Translation Services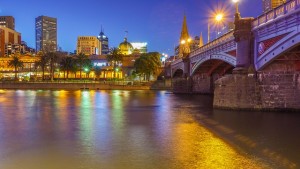 Get certified Melbourne translation services by NAATI accredited translators. We provide professional NAATI certified translation services for Melbourne, with a 100% acceptance guarantee on all document translations required for immigration to Australia.
For our clients in Melbourne, we are able to translate all languages including Chinese, Arabic, German, French, Japanese, Hindi, Punjabi, Persian, Indonesian, Malay, Spanish, Russian and Greek.
With expert translators in over 60+ languages, and an experienced DTP team, we are able to assist you quickly for any translation or typesetting project.
How much does your Melbourne translator service cost?
As a general guide, prices for standard documents such as driver's license, birth certificates and marriage certificate start from $65. For non-standard documents, prices are based on per word and urgency. Once you submit your documents for review, we will reply to you usually within the hour with a quote and instructions for payment to proceed.
Do you provide translations for businesses, as well as for individuals?
Our Melbourne translator services are available to everyone. We provide translations for immigration documents for visa and citizenship application purposes, as well as for Melbourne businesses, and Melbourne government departments that require professional Melbourne translation services.
Melbourne Translator Services
What you will get for certified document translations
Certified document translations will contain the NAATI accredited translator's stamp and signature. If the certification is for overseas, we can provide an official cover letter for your translations and a certification stamp and signature from the company's representative. The translations will also contain the company letter head.
Types of documents that we translate
Apprenticeship certificate translations
Auditor's report and financial report translations
Certificate of good conduct translations
Coroner report translations
Email translations
Employment reference translations
Export permit translations
Identity card translations
Import permit translations
Journeyman certificate translations
Letter and card translations
Master tradesman certificate translations
Migration document translations
Motorcycle licence translations
Name-change certificate translations
Penal clearance certificate translations
Power of attorney translations
Property title, deeds and transfers
Receipts and Invoice translations
Resume translations
Statutory declaration translations
Technical manuals or instruction booklet
Visa document translations
Urgent or fast translation services
Certified document translation services
We are familiar with the certification required in different countries and provide translation services suitable for visa applications, immigration and legal purposes. Even when it is not required, certification often gives quality assurance and confidence to customers. If you need NAATI certified translations or company certified translations, submit your documents for a quick quote.
About Melbourne
Melbourne, Victoria's coastal capital, is a city of stately 19th-century buildings and tree-lined boulevards. Yet at its centre is the strikingly modern Federation Square development, with plazas, bars, restaurants and cultural events along the Yarra River. In Southbank, the Melbourne Arts Precinct is site of Arts Centre Melbourne – a performing arts complex – and National Gallery of Victoria, displaying Australian and Indigenous art.